Contrast of shaded slopes in Eduard
Adjust the darkness of shaded slopes to control contrast in high elevation areas.
Dark shaded slopes may reduce the readability of other map elements, such as text labels or contour lines. Bright shaded slopes may reduce the three-dimensional appearance of the terrain. A compromise value between 20 and 30 works well for most shadings.
Aerial perspective also changes contrast and brightness of a shading.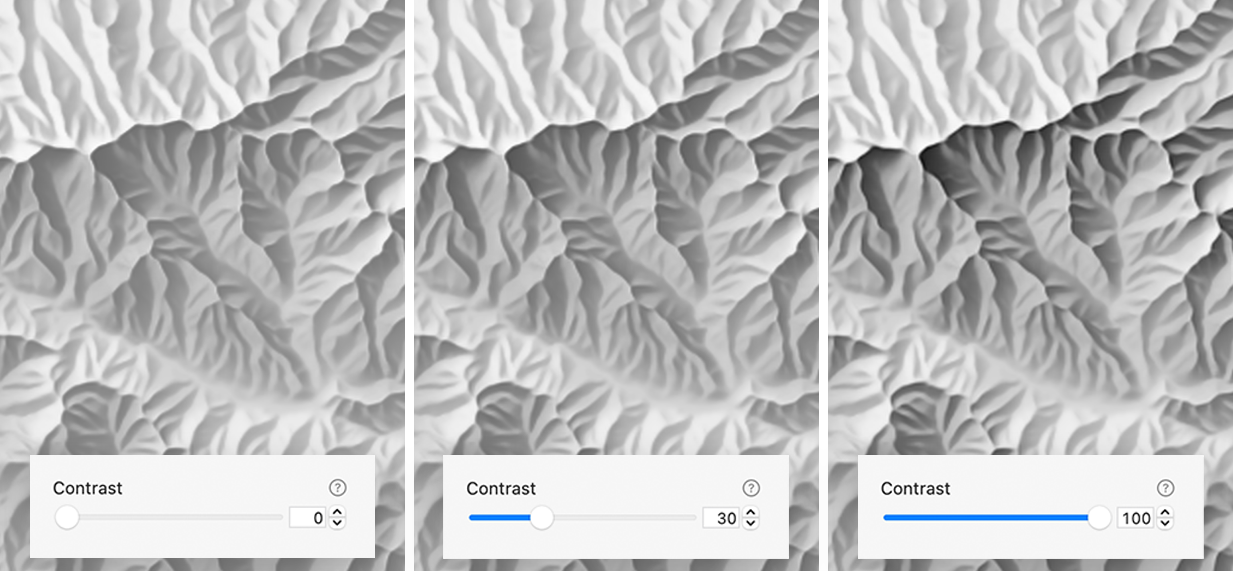 See also
---