Generalization in Eduard
Apply generalization to more clearly show large landforms and reduce details. Reducing details often results in relief shadings that are easier to read.
Increase the Macro value to simplify regional macro landforms. Increase the Micro value to remove local micro details. The Macro and Micro values increase or decrease in tandem when either slider is moved. Click on the chain icon to adjust the Macro and Micro values individually.
Recommendable Macro and Micro values vary with the terrain type, the cell size of the elevation grid, and the selected shading style.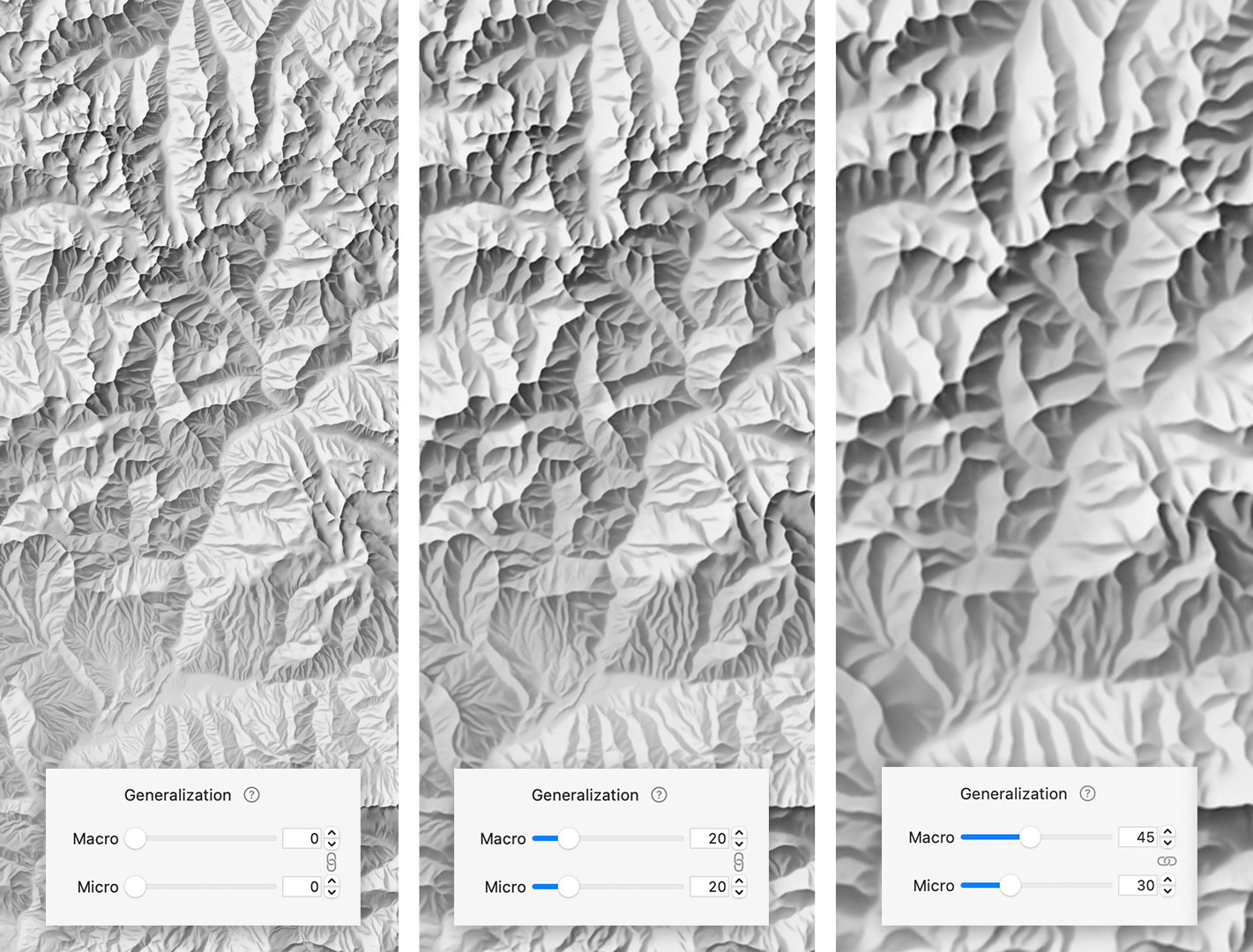 See also
---